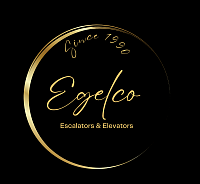 "EGELCO Elevators and Escalators: Providing Reliable and High-Quality Services Across Egypt for Over 30 Years"
 Egelco,  the largest and most experienced independent elevator and escalator company in Egypt. With over 30 years of experience in the industry, we have established a reputation as the go-to company for the design, manufacture, installation, and maintenance of elevators and escalators.
At Egelco, we understand that elevators and escalators play a critical role in the everyday lives of people and businesses, and we are committed to providing the highest quality products and services to our clients. We have extensive experience managing projects of all sizes, from small 2-stop elevators to large-scale installations, including special elevators for cement factories and explosion-proof elevators.
In addition to our in-house expertise, we have also formed strategic partnerships with leading elevator and escalator manufacturers in Germany and Spain, allowing us to offer a full suite of products and services to our clients. Our partners are renowned for their cutting-edge technology and innovative engineering, and we are proud to bring their products and services to our customers in Egypt.
At Egelco, we are dedicated to providing our clients with tailored solutions that meet their specific needs and requirements. Our team of experienced professionals works closely with our clients to understand their unique needs and provide customized solutions that are safe, reliable, and efficient.
Choose Egelco for your elevator and escalator needs, and experience the highest quality products and services in the industry. Contact us today to learn more about how we can help elevate your world.